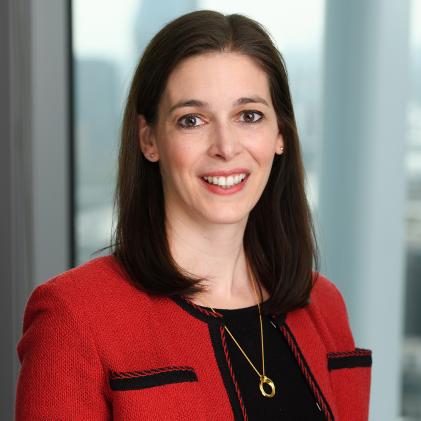 Chantal Rodriguez
Chief Underwriting Officer
London
Biography
Chantal was appointed Chief Underwriting Officer, Liberty Mutual Reinsurance (LM Re) in September 2022. She is responsible for LM Re underwriting strategy and performance.
Chantal joined Liberty in 2009 in the actuarial team. Chantal has held various roles in Liberty, including heading up the Reinsurance Analytics team responsible for outwards reinsurance strategy, as well as holding various actuarial pricing, reserving and capital roles across a wide range of insurance and reinsurance product lines.
Prior to her current role, Chantal built and led the Enterprise Risk Management function in Liberty Mutual Reinsurance and Liberty Specialty Markets. She was responsible for 1st line underwriting risk management activities including overseeing natural and man-made catastrophe exposure management processes, managing cyber, casualty and financial credit risk and developing underwriting risk appetite strategy.
Prior to joining Liberty, Chantal was an Actuarial Consultant at Towers Perrin (now WTW).
Chantal has nearly two decades of experience in both the insurance and reinsurance industry across Property, Casualty and Specialty lines.